The market for homes for sale in Dunwoody is competitive right now. Many homes go under contract after less than one month on the market. It's common for homes to receive multiple offers and sell for an amount higher than the original asking price. If you're thinking about purchasing Dunwoody, GA real estate, it's a good idea to spend some time planning for the process in advance and thinking about what you want in your new home. Here are ten things you should consider as you get ready to start shopping.
What is the current state of the market?

Knowing what the market is doing will influence how fast you move when you find a home that you like, as well as what sort of initial offer you make. Average sales prices are down slightly in Dunwoody right now, but homes continue to go under contract quickly. Keep in mind that the market can also vary based on the season. Usually, you'll face more competition when shopping in the spring or summer than you might experience in the fall or winter.
How much will you need for a down payment?
The exact amount that each buyer needs for a down payment varies based on what type of loan they are using. Most home purchases require a down payment of at least three percent of the total cost of the home. You'll also have to pay for closing costs, which can amount to another
two to five percent
of the home's overall value.
What kind of loan can you qualify for?
Before you get too far into the home buying process, you'll want to get a
pre-approval letter
from a lender that details what type and amount of loan you can qualify for. When you initially connect with a lender, they will ask about your debt-to-income ratio and your credit score. They can provide you with a pre-approval letter after they fully assess your financial health. Keep in mind that different lenders will offer different interest rates, and it's a good idea to talk with multiple providers to see who can offer you the best deal.
What neighborhood best suits your lifestyle?

It's important to think about what type of neighborhood you want to live in as you search for a home. Your neighborhood will impact your quality of life as well as the value of your home. Think about what amenities your ideal neighborhood has to offer and what the atmosphere is like in the community. Do you prefer to live in a neighborhood where people often spend time outside connecting with each other, or would you rather live somewhere that allows for more privacy?
What kind of home are you looking for?

Buying a home is one of the most expensive purchases you'll ever make, and it's important that you find a home that meets your needs and enhances your life. Think about what type (and size) of home will best meet your current and future needs. Consider what sort of layout you want your home to have, as well as how many bedrooms and bathrooms you need. You'll get a better idea of what you're looking for as you view online listings and see what's available.
Where will you look for homes?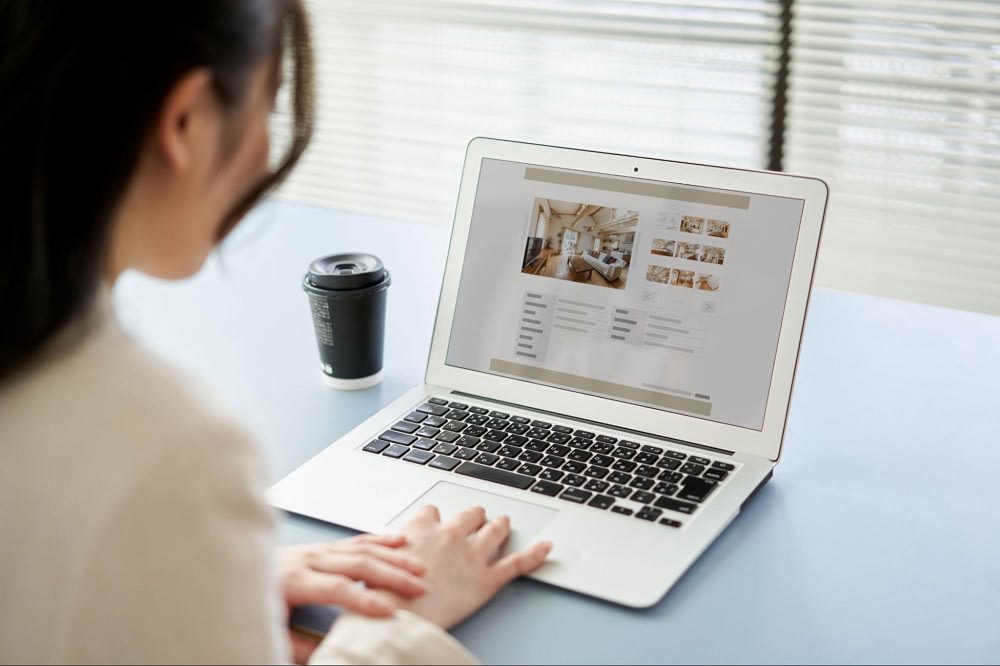 There are a number of avenues to shop for homes both online and in-person. It's always a good idea to visit a property before you make an offer, but most buyers will begin their search online using third-party listing sites and search engines. Many buyers also benefit from shopping for homes on the
MLS
, or Multiple Listing System. One thing to keep in mind about this platform is that only licensed agents can access the MLS. You'll only be able to see homes on the MLS if you are working with a licensed real estate agent.
What are the extra costs?
Most people don't fully understand the additional costs associated with buying a home. For example, most lenders will require you to pay PMI (
Private Mortgage Insurance
) until you have 20% equity in the home. Lenders often require homeowner's insurance as well, and it's a good idea to purchase a policy even if you aren't obligated to. Think about how many different recurring expenses you will have after you own a home. It could be helpful to talk with a local real estate agent or a friend who has owned a home for several years to get a better idea of what will be required of you.
What improvements could you make to the home?

There are a number of things about the home that you can change after you become the owner. Many homeowners enjoy taking on DIY projects to increase their property value or improve the livability of their home. As you look at different properties, consider what you could do to put a personal touch on the home or boost the ROI you might expect when you put the home on the market later down the road.
What condition is the home in?
Before you finalize your purchase, you'll want to order a property inspection. An inspector will thoroughly look over the home's interior and exterior before providing you with a full report detailing what kind of shape the home is in. Many home contracts include an option period or
an inspection contingency
that allows you to reopen negotiations (or walk away entirely) based on what the inspection reveals about the home. This protects you in the event the home needs significant repairs.
Who will help you shop?
One of the most important tasks for any first-time home buyer is to choose an experienced real estate agent who can partner with them in their search. J
immy Hutchinson
is an experienced Dunwoody, GA real estate agent who prides himself on creating opportunities rather than waiting for good things to happen. He loves helping first-time home buyers search for the property of their dreams.
Reach out to Jimmy
when you're ready to begin seriously shopping for homes for sale in Dunwoody. He would love to assist you however he can.