Dunwoody
is an affluent northern suburb of Atlanta, Georgia. The community is known for its prestigious schools, luxury neighborhoods, and abundant parks and green space. The real estate market in Dunwoody is strong, with homes selling quickly and for top dollar. The overall landscape is promising for anyone looking to move to or invest in Dunwoody.
The current state of real estate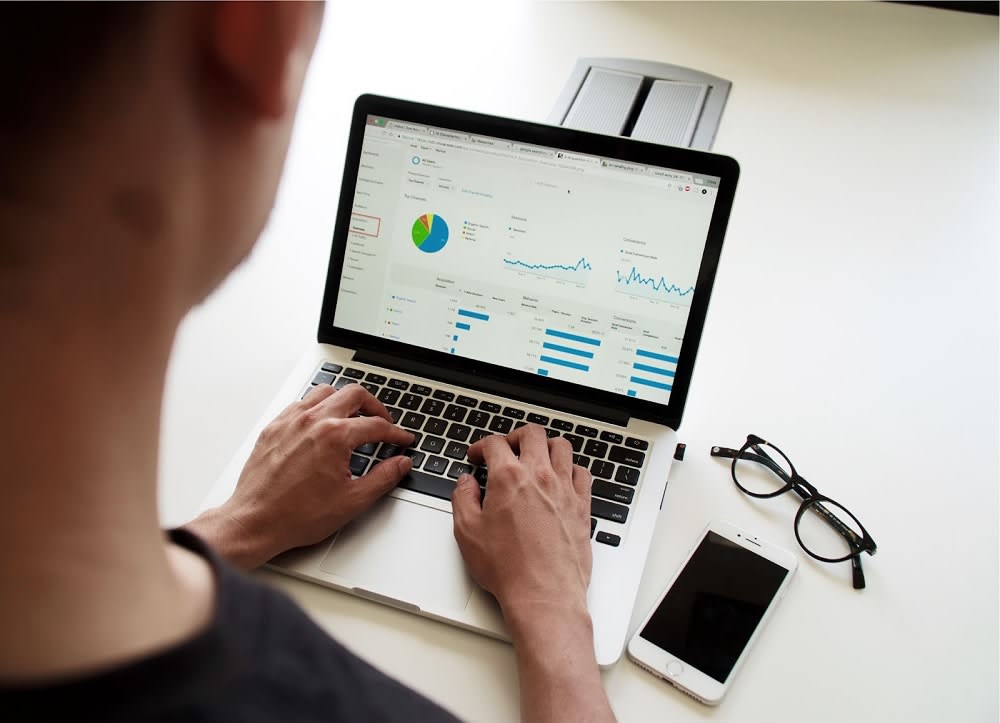 Photo courtesy of Unsplash
If you're thinking of buying a home in Dunwoody, now is a great time to do so. The real estate market in this Atlanta suburb is currently healthy and robust, with more homes available than
two years ago
.

Whether you're looking for a luxurious estate or an upscale home to retire in, you're sure to find something that meets your needs. Prices are relatively stable at the moment and have trended upward overall in the past five years, so you can expect your Dunwoody investment to hold its value over time. Of course, no market is ever completely predictable, but the current outlook for Dunwoody real estate is positive.
According to recent data, the median home price in Dunwoody is $
575,000
, and the median number of days on market is
56
. These statistics indicate that buyers are willing to pay a premium for a home in Dunwoody, making it an excellent place to sell a property. Likewise, since the market shows no signs of slowing down, now is a good time to jump on a good offer before prices increase. So if you're ready to make a move, don't hesitate to start your search in this vibrant community.
How has the market changed in recent years?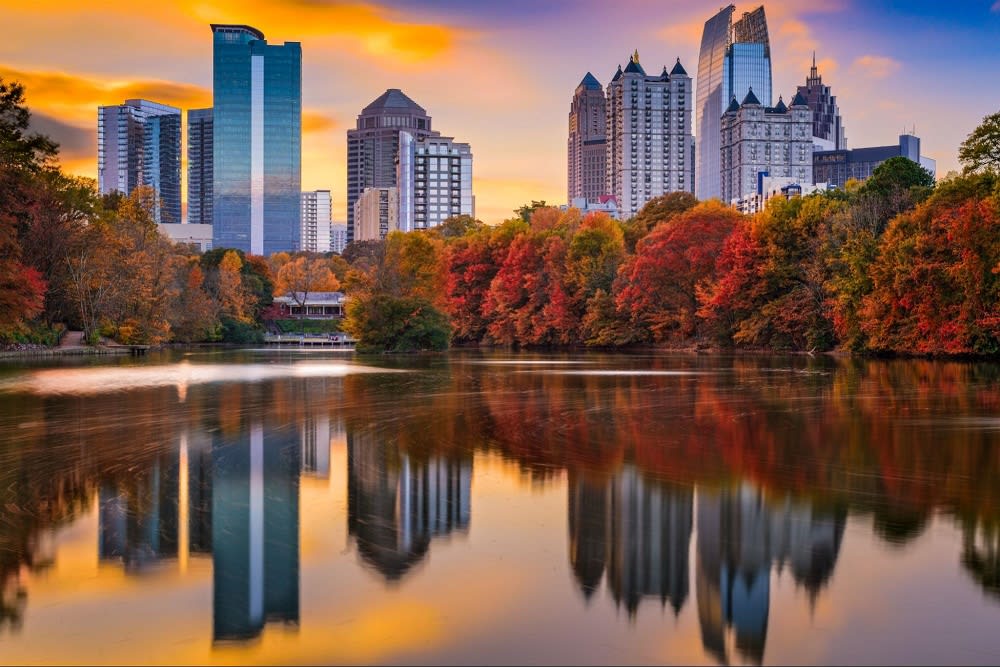 Photo courtesy of Shutterstock

In recent years, the Dunwoody real estate market has transformed. Once a sleepy suburb of Atlanta, Dunwoody has emerged as a sought-after destination for homebuyers looking for an upscale lifestyle.

Thanks to an influx of new development, Dunwoody is now home to many luxury condominiums and sprawling estates. In addition, the area boasts an abundance of shopping, dining, and entertainment options. As a result of these changes, homes in Dunwoody are now some of the most desirable in the Atlanta metropolitan area. Given Dunwoody's rapid ascent among Atlanta suburbs, now is an excellent time to invest in local real estate.
What factors influence the real estate market in Dunwoody?
The Dunwoody real estate market is determined by several different factors.

The most important factor is the location. Offering residents a less than a 30-minute drive to downtown Atlanta and Buckhead, Dunwoody is conveniently situated for commuters and anyone wishing to access the busier areas of Atlanta.

Dunwoody is a highly sought-after suburb of Atlanta, and as such, properties are usually in high demand. Because of Atlanta's sustained growth, new home development, and the upscale amenities the area has to offer, the Dunwoody real estate market has boomed over the last decade.

Dunwoody's location offers convenient commutes into the city in addition to increased greenspace and privacy. Beyond the convenient location of the area, specific streets and houses will be worth more based on privacy, greenspace, access to commerce, and other factors. That said, there is no "bad" location in Dunwoody.

National trends affect Dunwoody's real estate market as well. Right now, the area is experiencing a seller's market, which is one where there is a high demand and low supply of houses. This benefits sellers more than buyers. That said, the trend has slowed over the past year, creating a real estate landscape that still favors sellers but is more amenable to buyers. Thus, now is a great time to either invest in Dunwoody or sell your home while demand is near its highest.
What are the benefits of owning property in Dunwoody?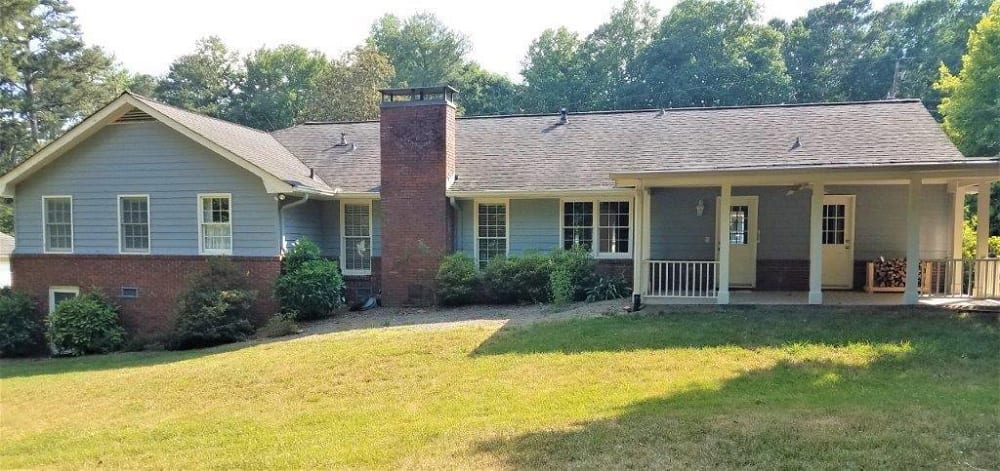 Photo courtesy of Jimmy Hutchinson

Residents of Dunwoody enjoy mild winters, tree-lined streets, top-notch restaurants, and a strong sense of community. With commerce expanding and job opportunities growing, Dunwoody is a great place to own property. There is a lot to love about this gorgeous area. Because of Dunwoody's wide appeal, the area is a wise choice for real estate investors. With many different luxury housing options available, purchasing property in Dunwoody is sure to strengthen any real estate portfolio.
The forecast for 2022 and beyond
The Dunwoody real estate market is currently on an upward trend, with prices steadily rising each year. This increase is being driven by several factors, including the influx of new residents and businesses to the area. The combination of these factors is expected to create a healthy demand for housing that will continue to push prices upwards.

Beyond 2022, the Dunwoody housing market is expected to continue to grow at a steady pace. However, some experts believe that the rate of growth may begin to slow down as the market reaches a saturation point. That said, Dunwoody homes are appreciating at a rate greater than the national average, so it could experience national trends differently. Nonetheless, Dunwoody is still expected to be one of the most desirable places to live in the Atlanta metropolitan area in the future, and homes in the city are still expected to maintain their value over the long term.
How can potential buyers and sellers get involved?
The Dunwoody real estate market is as strong as ever, with potential buyers and sellers able to get involved in several ways. For buyers, there are many great resources available that can help them find the perfect property. Online listings provide an overview of the housing landscape in Dunwoody, and real estate agents can provide valuable insights and assistance in finding homes that meet your criteria. Whether you're looking for a permanent home or an investment property, there are many ways to get involved with the hot Dunwoody real estate market as a buyer.

Sellers, meanwhile, can work with an agent to find qualified buyers and strategically market their properties to receive top-dollar offers. Now is an excellent time to sell, as Dunwoody is one of the most sought-after Atlanta suburbs.
Looking to buy or sell in Dunwoody?
Jimmy Hutchinson
is happy to help you begin the process. With a focus on excellence,
Jimmy
has handled over $60 million in sales since 2019. Let Jimmy guide you in your Atlanta real estate journey!

*Header photo courtesy of Shutterstock